MCSC Screw Conveyor
It digests and absorbs the advanced technology among the same trade from the overseas countries.
The ordinary spiral conveyor is divided into two series, one is ¡°semi-circular¡± type, i.e. the ordinary conveyor, the other is ¡°fully circular¡± type, i.e. tubular spiral conveyor. The spiral leaf blades have the varieties of the left & right rotation, equal and variable pitch for your choice.
It is of the integrated molding of the housing and the whole pressed leaf blades. It fully guarantees the consistency between the pitch equality and the concentric angle.

The mid suspension structure adopts the super polymers anti-wear materials combined parts. Its wearability is seven times highter than that of the steel material. It needs no lubricant in the running process for purpose of preventing from polluting the materials.

It is allocated with the inspection door, observation window, dust-collection exhaust inlet. It can also have the auxiliary structures such as the anti-blockage door, disconnected clean door etc. It is attached with the safety protection devices such as speed detection, anti-blockage, axle temperature detection and so on

The overall frame is of the pleasing appearance, fine sealing properties, long service life, flexibly technological layout. It can have the multi-point materials inlet and outlet.

It is widely applicable for the horizontal, tilted or vertical conveyance of various granules, flake and powder materials.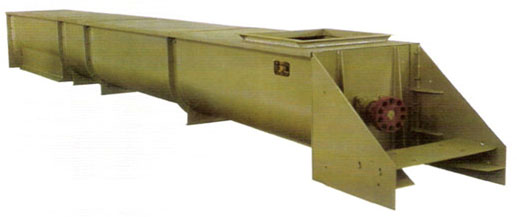 Main Specifications and Technical Datas £º
Data
Type

Screw Dia(mm)

Capacity
m3/h)

Pitch of screw (mm)

Rotation Speed (r/min)

Working Height(mm)

JDSC160

160

4.9 ¡« 7.6

160

85 ¡« 131

176

JDSC200

200

9.6 ¡« 14.8

200

85 ¡« 131

216

JDSC250

250

13 ¡« 24

250

63 ¡« 110

266

JDSC320

320

29 ¡« 51

320

63 ¡« 110

366

JDSC400

400

47 ¡« 78

320/400

58 ¡« 96

416

JDSC500

500

70 ¡« 120

400

50 ¡« 85

520

JDSC600

600

120 ¡« 207

480

50 ¡« 85

620

JDSC700

700

190 ¡« 242

560

50 ¡« 63

720

JDSC800

800

283 ¡« 358

640

50 ¡« 63

820